PICTURES FROM OUR LAST GIG
›
____________________________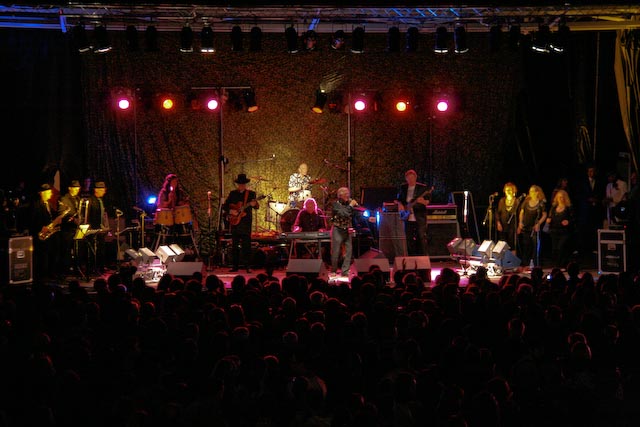 Have a peek at our last recorded gig!
CLICK TO
PLAY THE VIDEO
›
stevegordon@
thediamonds-band.
co.uk
tel:
07860 555 108
The Diamonds - History
The band started in the nineteen-fifties and was originally formed by Dave Hooper, who named the band "The Blue Diamonds". It was predominantly a skiffle group with a tea-chest for a bass and a washboard for drums. Eventually the 'Blue' was dropped and the band was thereafter known as "The Diamonds".

Many musicians have come and gone; too many in fact to remember! Some of the members were Milky Mason (Alto Sax) Glen Elgood (Sax) Terry Slade (Drums) Ray Flacke (Guitar) Dancing Dolly Diamond (Bass) Jezz Loveland (Bass) Dave Greenaway (Tea-chest Bass) Colin (Washboard) Vic Bailey (Keyboards) Lawrey Smith (Guitar) Mick Brookes (Sax and Guitar) Stuart Mason (Tenor Sax) Mark (Trumpet) Stuart (Trumpet) Chris Hart (Trumpet) Brian Oakes (Drums) Colin Enticott (Bass) Jeff Prior (Bass) Malc Dyne (Keyboards) Mick Shilley (Drums) Gordon Keene (Bass) Pete Keen(Vocals) Alan David (Vocals). Steve Gordon joined in the early nineteen-sixties. [editorial note: I have pressed Steve on this and he is unable to be more specific - sounds like a case of 'if you can remember the sixties, you weren't there'!]

The stars that were backed by the band include: Del Shannon, Cilla Black, Dusty Springfield, Bobby Vee, Big Dee Irvin, Duffy Power, Susie Cope Vince Hill and of course The legendary P J Proby (The Diamonds were his personal permanent band.)
Stars Supported
The Diamonds have over the years appeared with and backed many big sixties stars such as: The Beatles, The Rolling Stones, Cliff Richard and The Shadows, The Searchers, Gene Vincent, Status Quo and Cliff Bennett and the Rebel Rousers.
TV Appearances
Home Grown, Big Beat 62, Thank Your Lucky Stars NME Poll winners concert.
Venues Played
Wembley, The Royal Albert Hall, Top Ten Club Hamburg, The Cavern Club Liverpool, The Liverpool Empire, The Dome Theatre Brighton, Rex Ballroom Bognor Regis & most concert halls throughout Britain.

Steve Gordon is a good friend of Big Jim Sullivan and they have both in their time jammed and played with Ray Flacke. Steve has jammed with many of today's greats such as Richie Blackmore and Jimmy Hendrix.

When the band was backing Cilla Black on the Gerry and the Pacemakers tour, Brian Epstein, the Beatles' manager, approached the band with a view to signing them up. Unfortunately the band's management at that time refused to release them. They made a Juke box video at Pinewood Studios and this video was included in the film 'Swinging UK'. Before departing to Hamburg where they were to play opposite The Beatles, they made a recording at Philips Recording Studios in Edgware of 'If You've Got To Make a Fool of Somebody'. It was this recording that was used on the juke box video. When they returned from Germany, to their disgust Freddie and The Dreamers had recorded it and it had been released. This proved to be one of Freddie's biggest hits.
Click here to read the band's full history